Keenbot T8 Tray Delivery Robot
Your reliable, cost-effective tray delivery serving assistant, providing a flexible, fast and exceptional guest experience.
In a busy hotel or restaurant environment, creating the best guest experience can be a difficult task.
For that reason, high quality business solutions that are not only
modern and innovative, but also effective, reliable, and
flexible, are important to their success. And it is for
this reason we introduce Keenon T8 - a low
-
cost, reliable tray delivery solution
that not only works with service
teams to streamline operations, but also improves productivity, helps with
l
abour shortages, and will help businesses attract a diverse range of
customers.
The Keenbot T8 is here to help you stand out from the crowd. It will not only
position your company as an innovative leader, but will help with
repetitive tasks like food delivery from the kitchen to the table, freeing up staff to be more customer focused and improve dining experience.
Keenbots' T8 potential will allow you to:
Attract new customers
Keenbots' T8 multimodal interaction incorporates voice, lightning and animation to entertain customers and offers a more intuitive pickup prompt.
Increase profitability
Businesses with limited space will now be able to carry more food and increase the average revenue per guest.
Reduce labour costs
All our automated service robots are here to help you reduce your business labour cost, lower overtime and are available 24 hours a day, 7 days a week.
Increase capacity to service clients, and improve table turnaround
Keenbot T8 has a 300 degree tray access, allowing flexibility access to tray contents.
Enhance customer experience
Leaving staff with more time to focus on customer needs (leading to higher levels of gratuity).
Be flexible
Keenbot T8 new intelligent obstacle avoidance feature allows a smooth pass in ultra-narrow paths, allowing businesses to fit Keenbot T8 all shape and size locations and provide a safer travelling obstacle avoidance.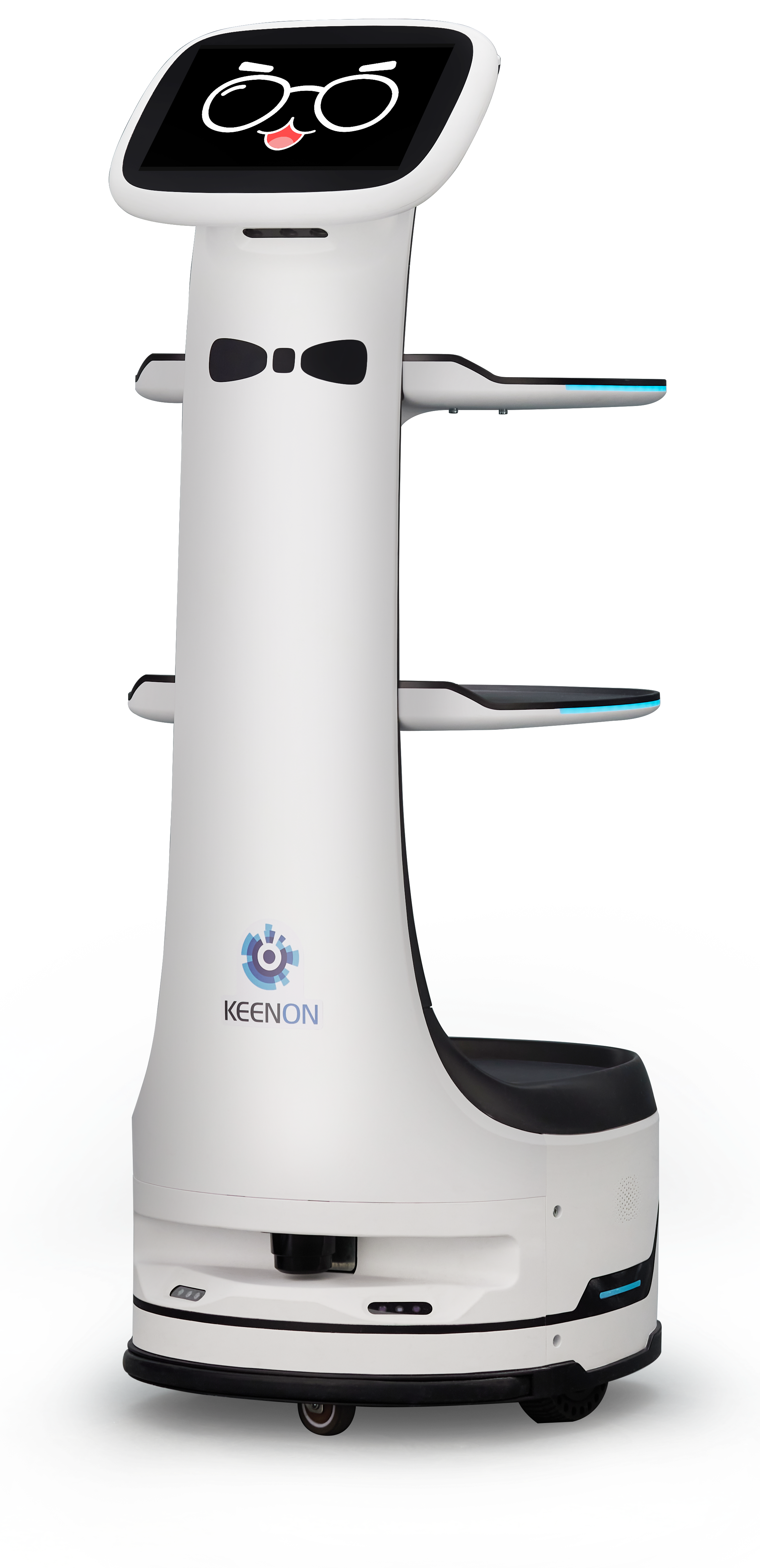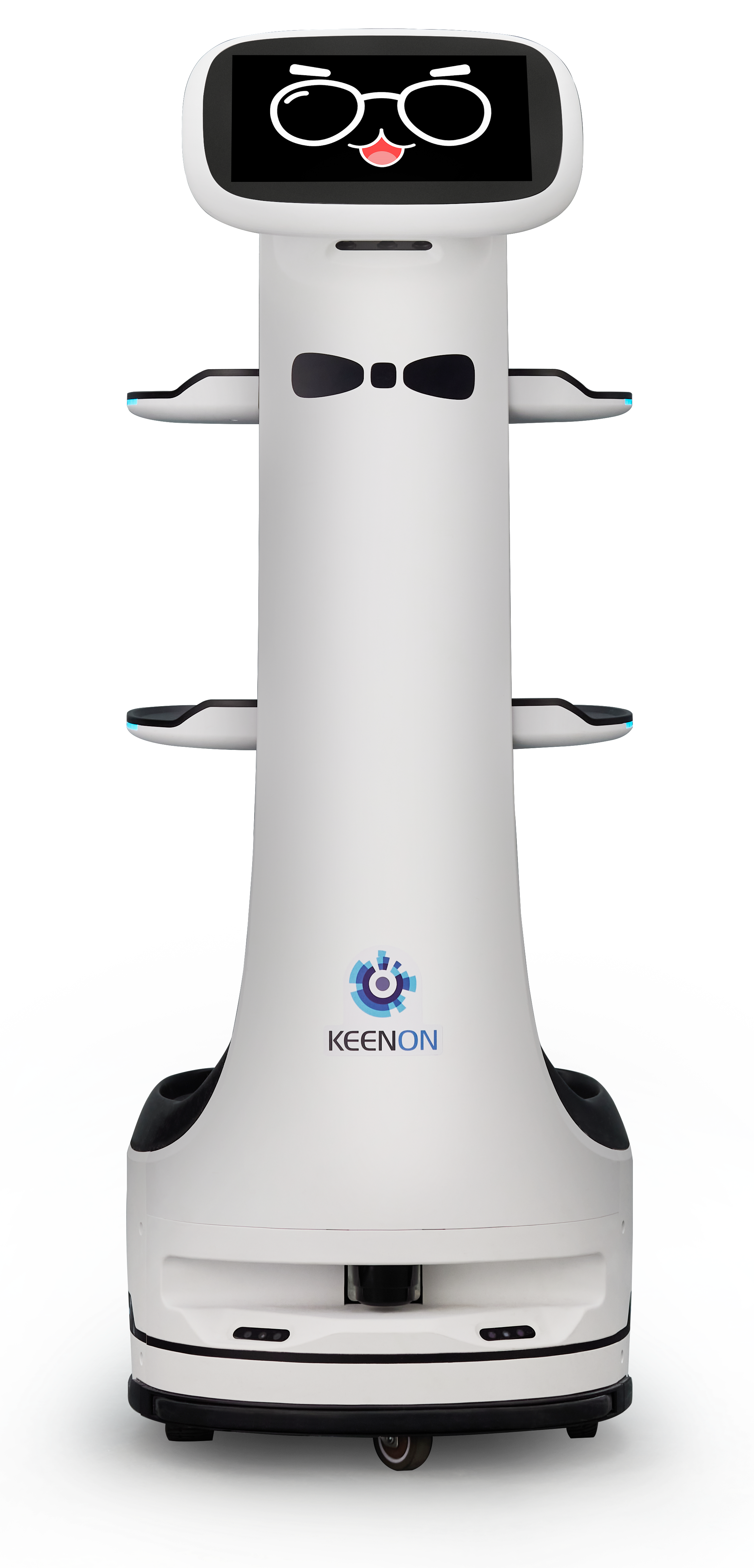 Ensure stability
Keenbot T8 has a sophisticated magnalium support & steel body, ensuring stability and safety.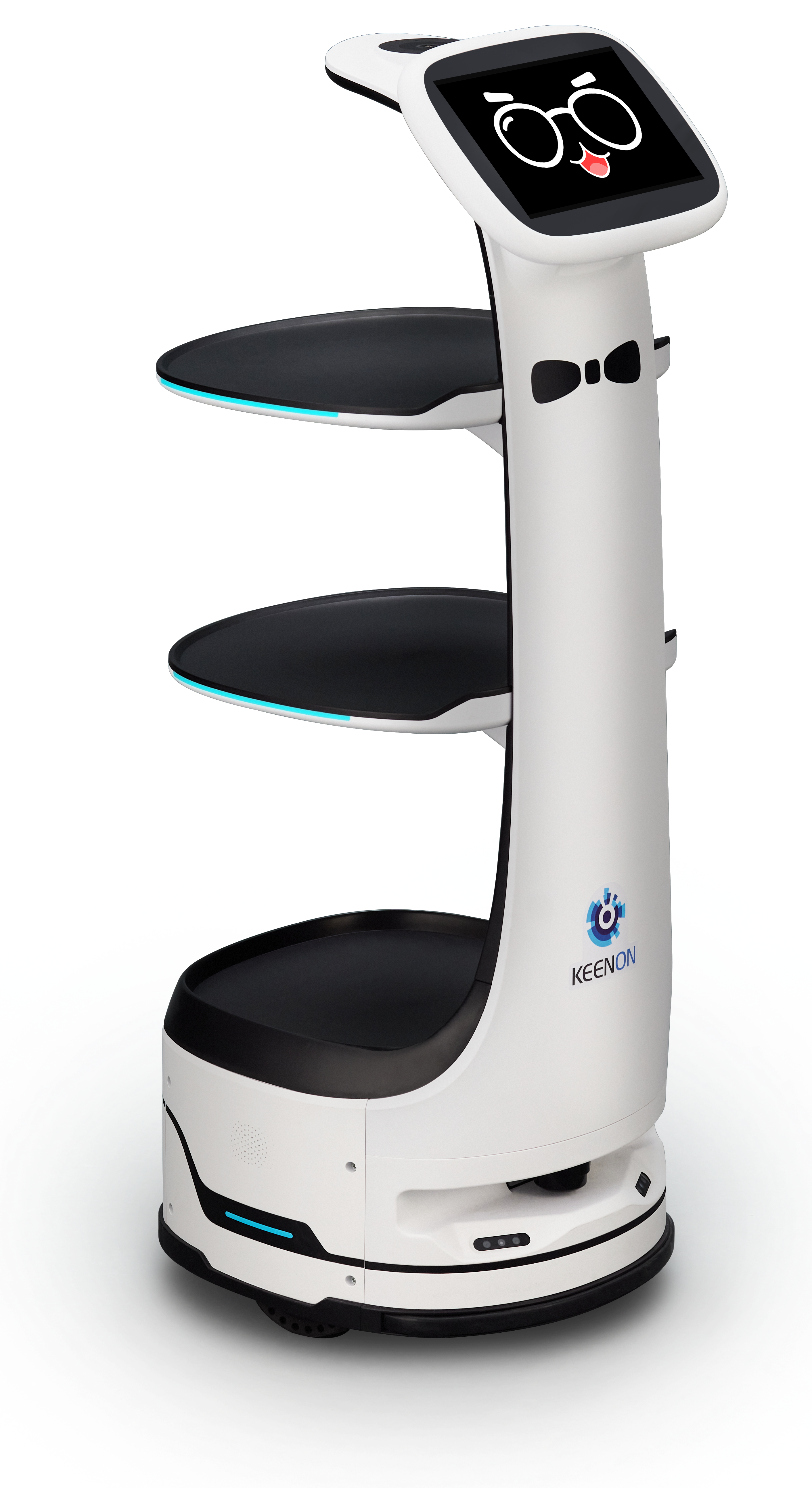 Achieve flexibility and increase serving capacity
The 300 degree tray access allows flexible access to tray contents, offering flexibility and increasing serving quantity to adapt to customers needs.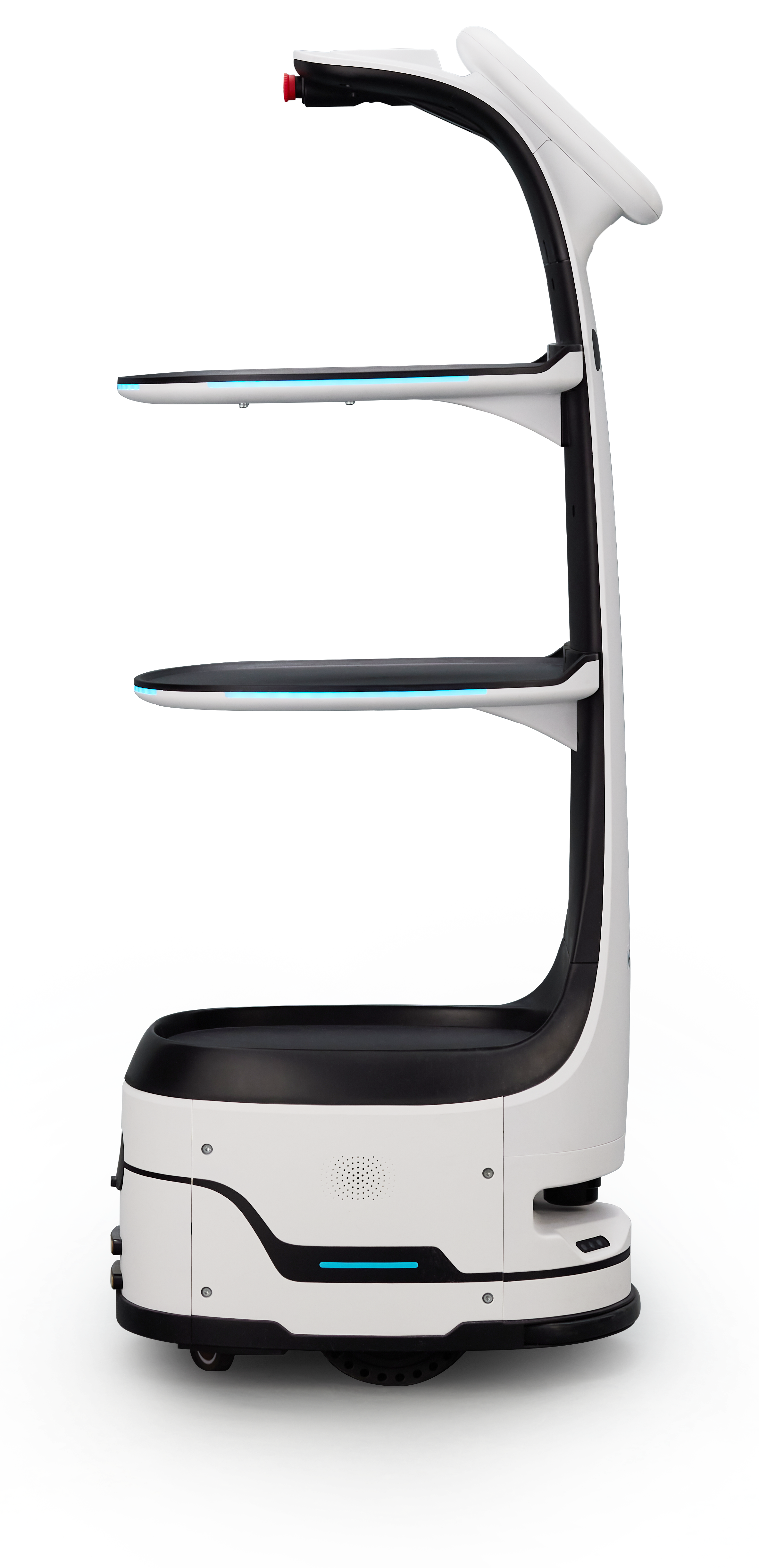 Increase your delivery capabilities
The battery life of Keenbot T8 is 13-16 hours, allowing businesses to serve more people for longer periods of time.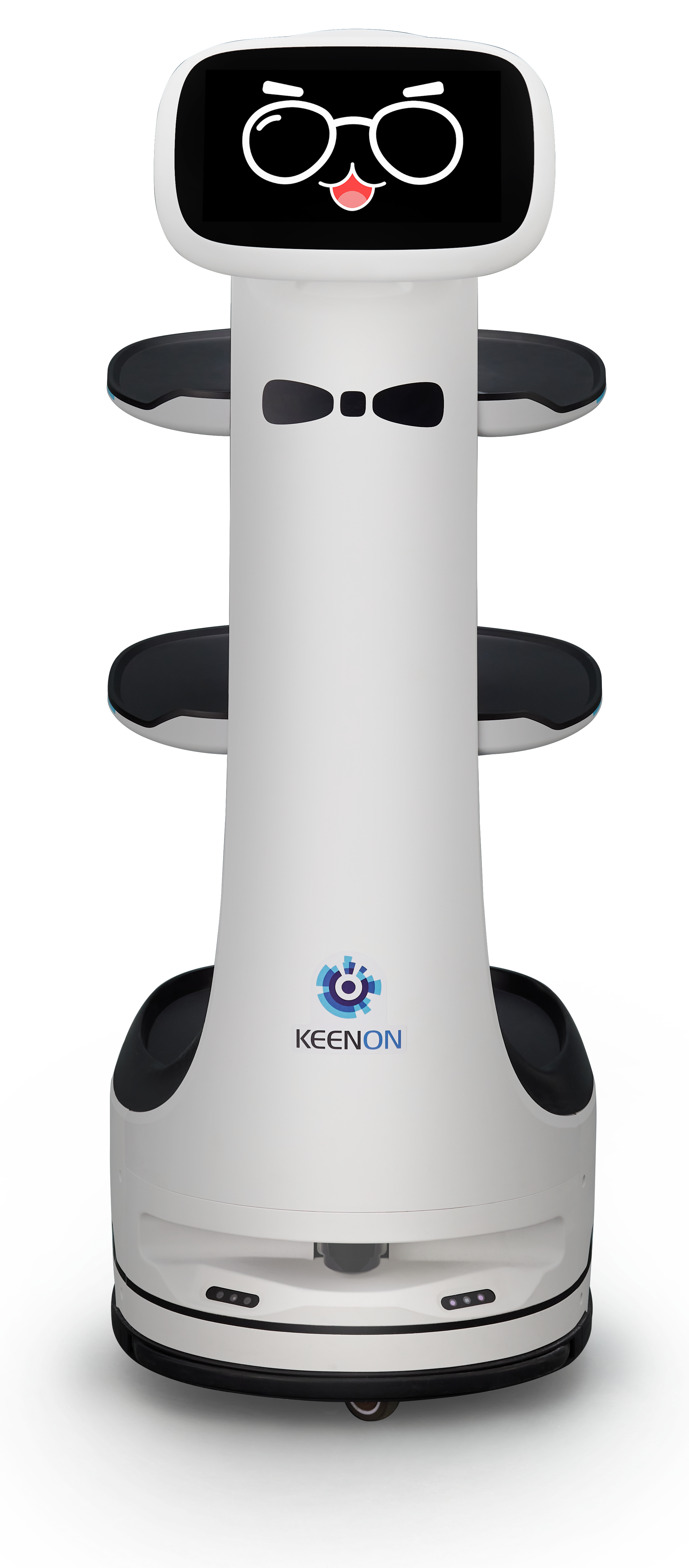 Protect your staff members
Keenbot T8 intelligent obstacle avoidance feature keeps staff members and customers safe and comfortable around the unit.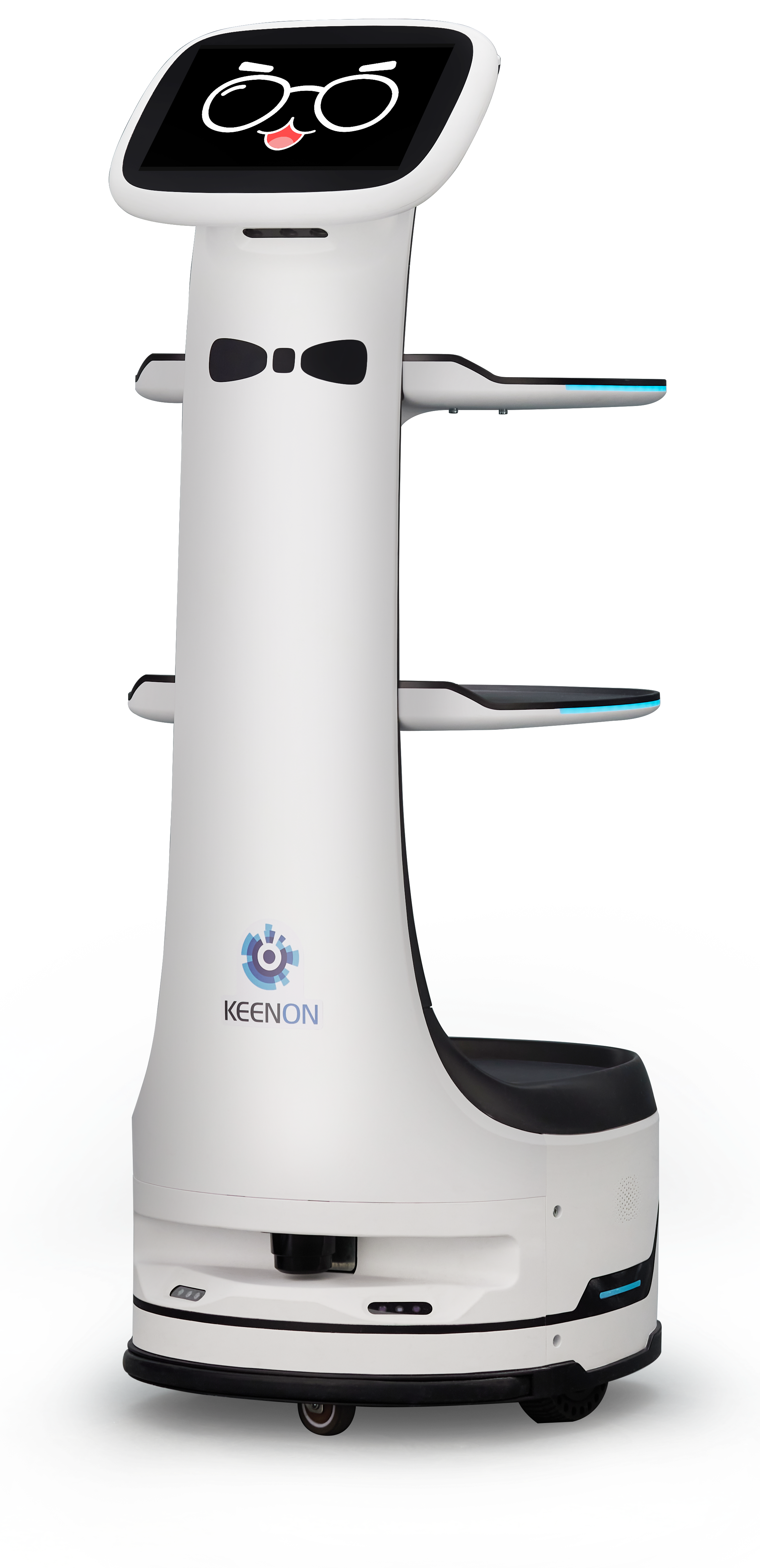 | | |
| --- | --- |
| Model | Keenbot T8 |
| Product Size (WxDxH) | 462mm x 384mm x 1096mm |
| Product Weight | 35kg |
| Number of Layers | 3 trays (fixed) |
| Load Capacity | 20kg (5kg first two layers) (10kg for bottom layer) |
| Minimum Passage Width | Laser 60cm, Tag 55cm |
| Battery Life* | >14 hours |
| Charging Time | 5 hours |
| Operating System | Android (interaction) Linux (Control) |