Keenbot T6 Tray Delivery Robot
Your reliable and cost effective tray delivery serving helper that provides an excellent guest experience.
Many restaurants and hotels with limited dining space struggle to find the right automated solutions to meet
the needs of their customers.
Meet the Keenbot T6 - Your trusted tray delivery systems for hotels and restaurants.
The Keenbot T6 is a cost effective,
collaborative robotic
(cobotic) solution that works with service teams to
streamline operations, improve productivity, assist with labour shortages and
provide a better guest experience.
Keenbot T6 takes care of repetitive tasks such as food delivery from the kitchen to the table, freeing up staff to be more customer focussed and improving the dining experience. Keenbot T6 can transport up to four trays at once, and deliver dishes to four different tables with its multi-point delivery function. The cruise delivery mode also allows customers to pick up meals themselves if required.
Keenbot's potential will allow you to:
Increase profitability
Businesses with limited space will be able to carry more food and increase the average revenue per guest.
Reduce labour costs
All our automated service robots are here to help you reduce your business labour cost, lower overtime and are available 24 hours a day, 7 days a week.
Increase capacity to service clients, and improve table turnaround
Don't make space a limitation for your serving capabilities, with Keenbot T6 you can now carry more food or items in one go.
Enhance customer experience
Leaving staff with more time to focus on customer needs (leading to higher levels of gratuity).
Outpace your competition
SoftBank Robotics' cutting-edge technology can assist you in attracting new customers as you will have more serving capabilities available.
Improve staff satisfaction
Protect your employees. Reducing repetitive tasks will make employees and customers happier, increasing employee retention and attracting new talent.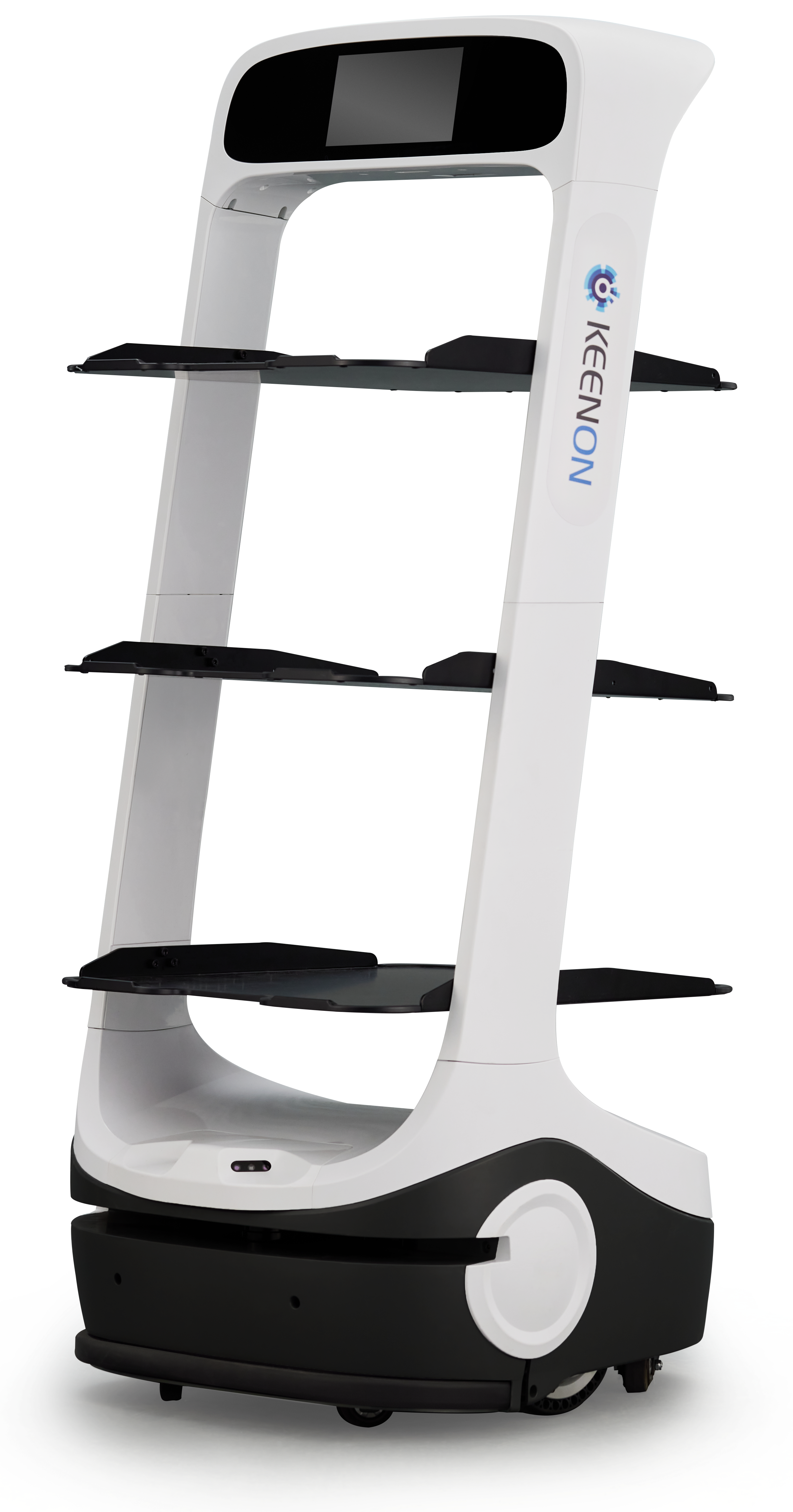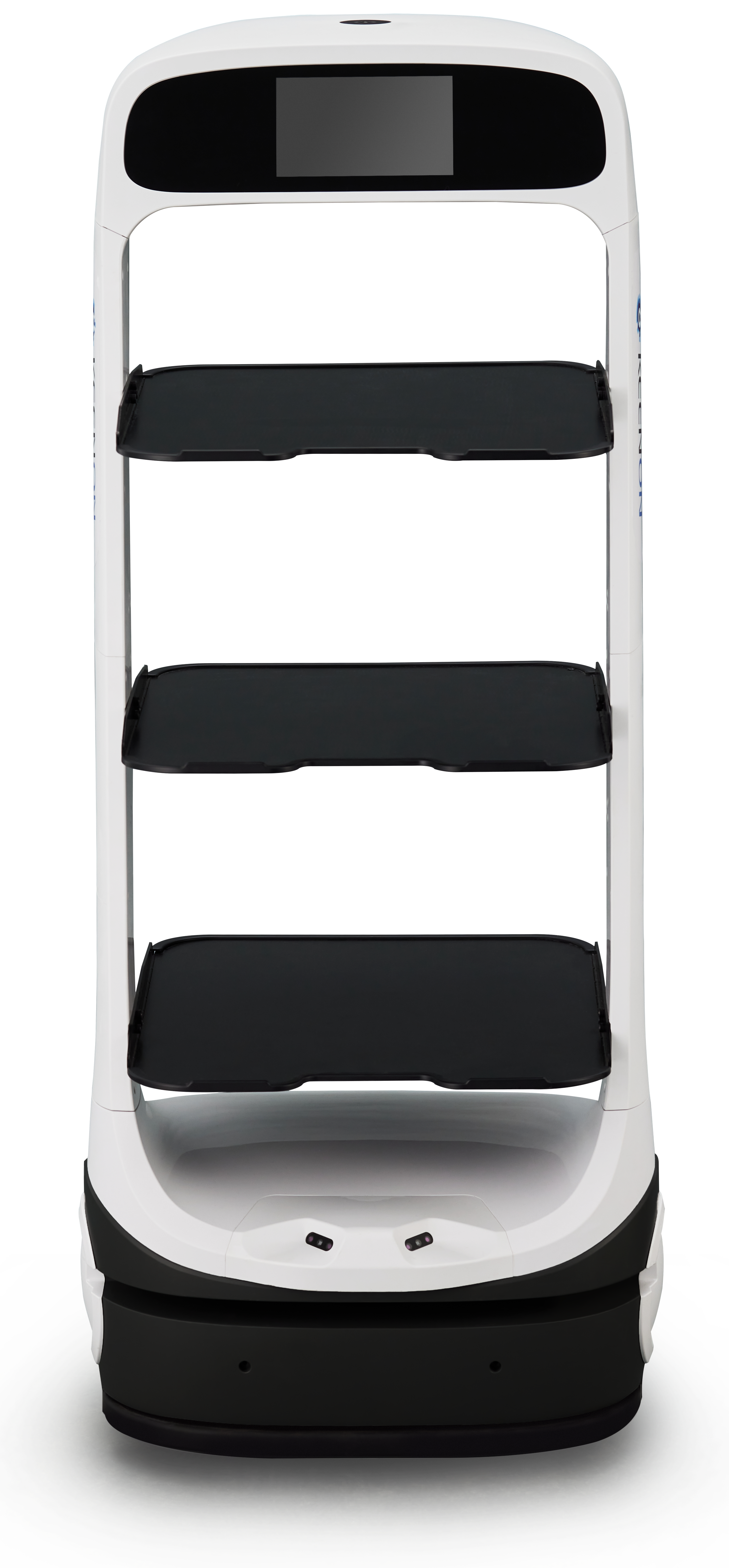 Ensure stability
Keenbot T6 uses a sophisticated tag mapping system, using ceiling tags for navigation to achieve stability.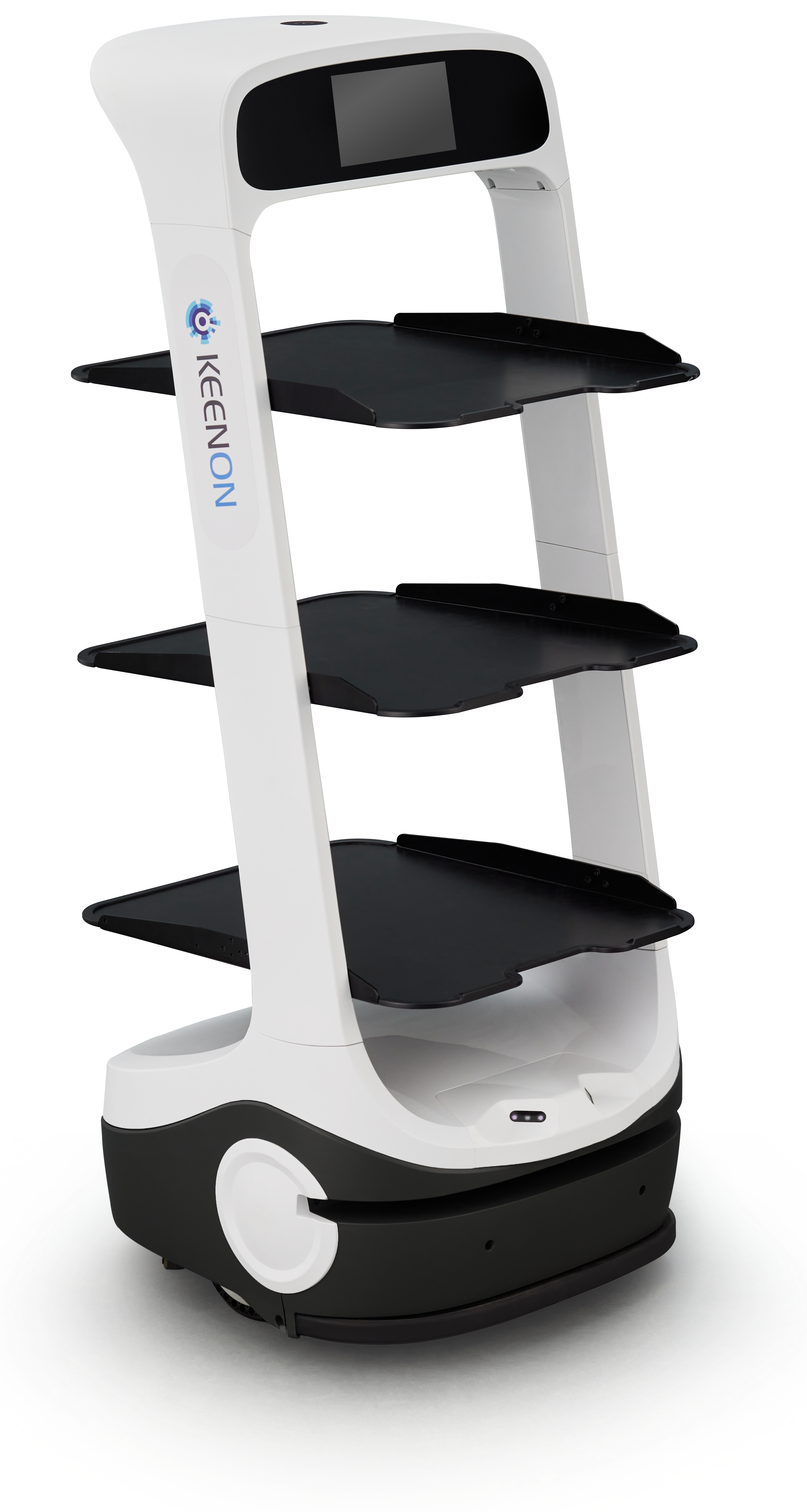 Achieve flexibility and increase serving capacity
4 adjustable trays are available to offer flexibility and increase serving quantity to adapt to customers needs.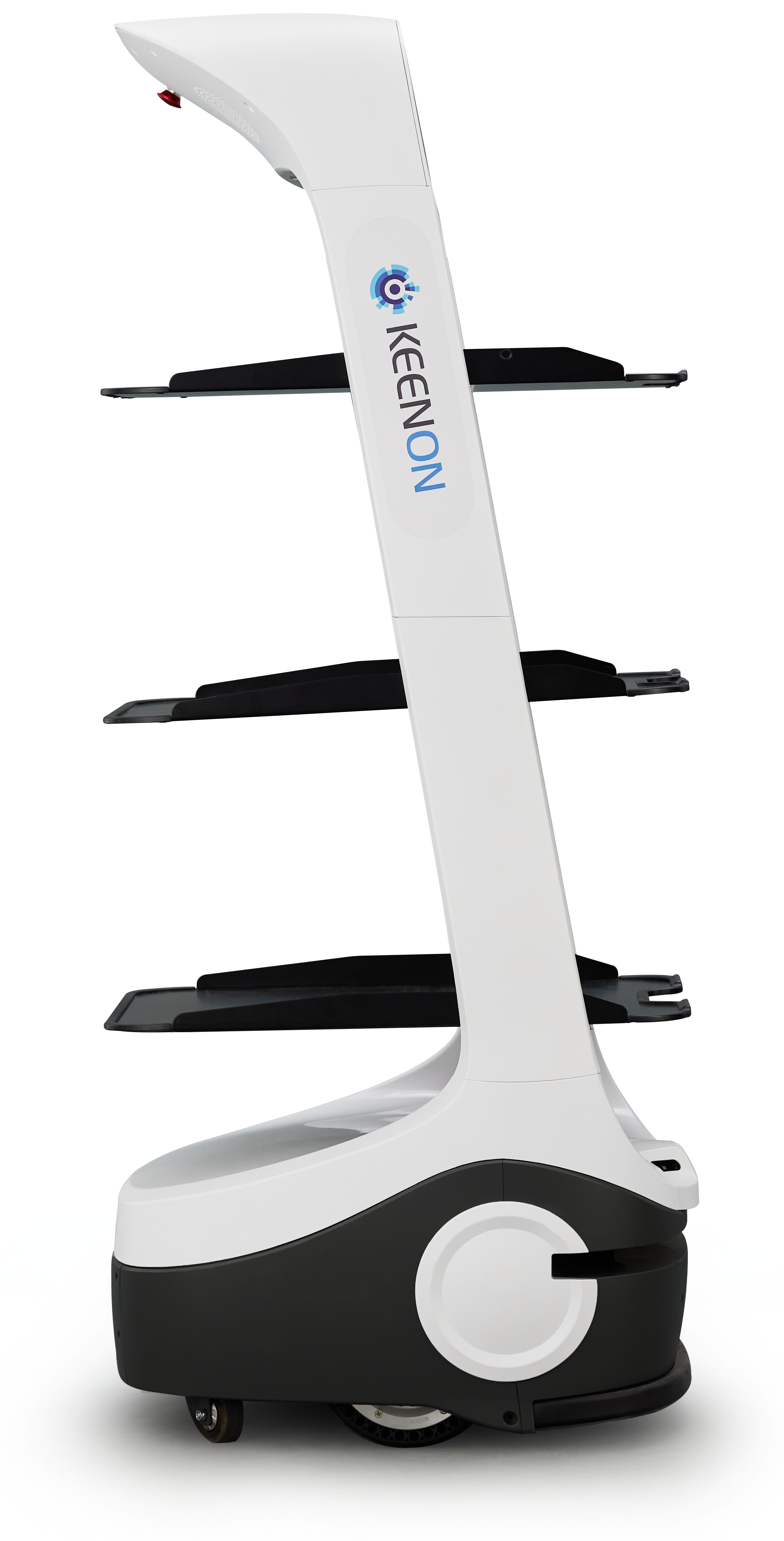 Speed up your delivery time
The ultra-flexible regional speed limit function can alter speed to suit location conditions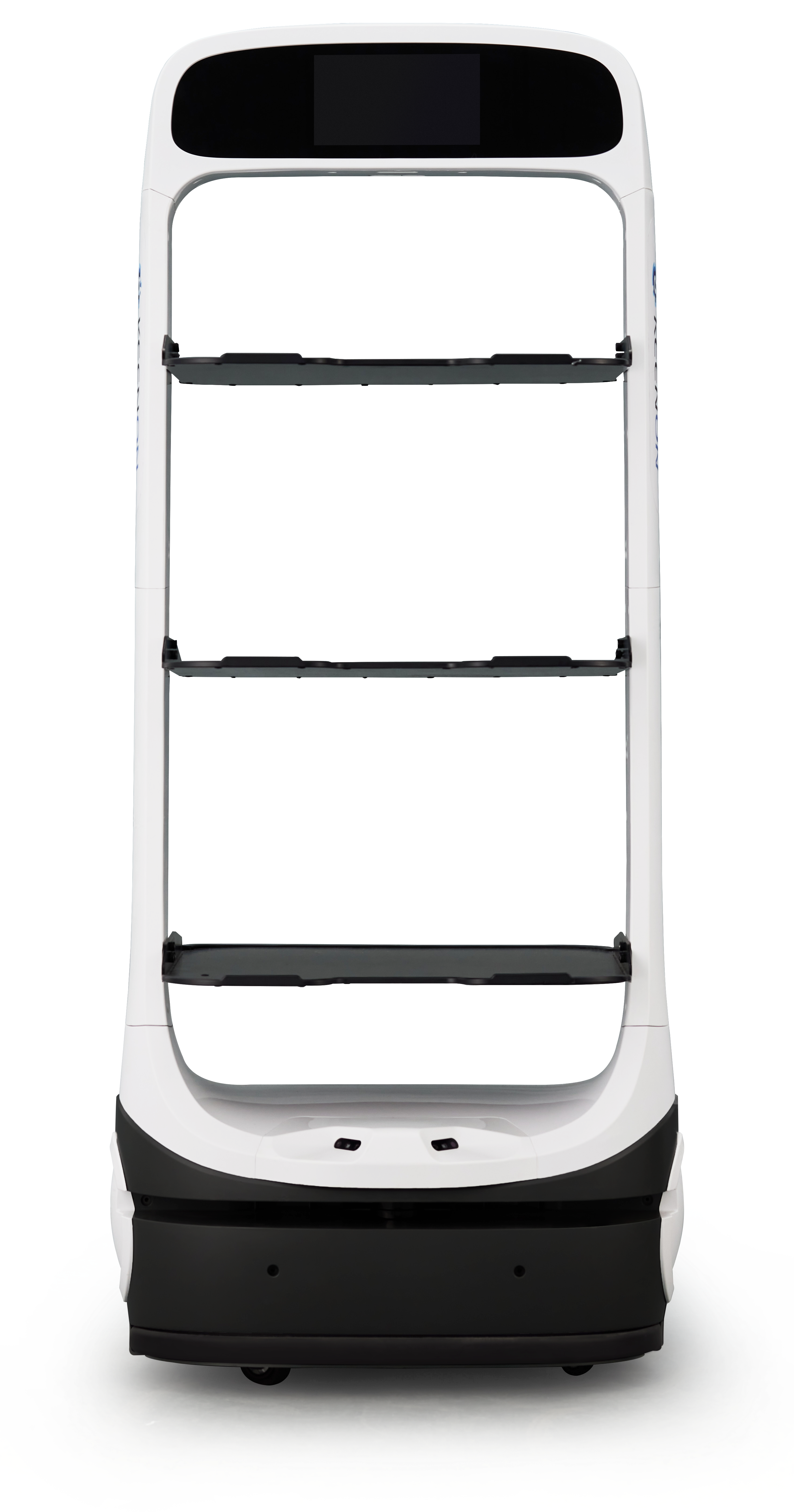 Protect your staff members
Keenbot T6 offers a LIDAR sensor to detect and avoid obstacles and has a 3D camera to improve obstacle visibility.