Commercial cleaning measured by numbers
Commercial services are reaching a breaking point as the gap widens between growing customer needs and a shrinking workforce.
Breaking Point
1.3%
profit margins leaving
no room for error
39%
increase in building floorplan size
by 2050
10%
increase in open caretaker jobs
by 2026
How can you keep your business profitable with more to clean — and fewer employees?
Robotics fills in the gaps and empowers your staff to do more.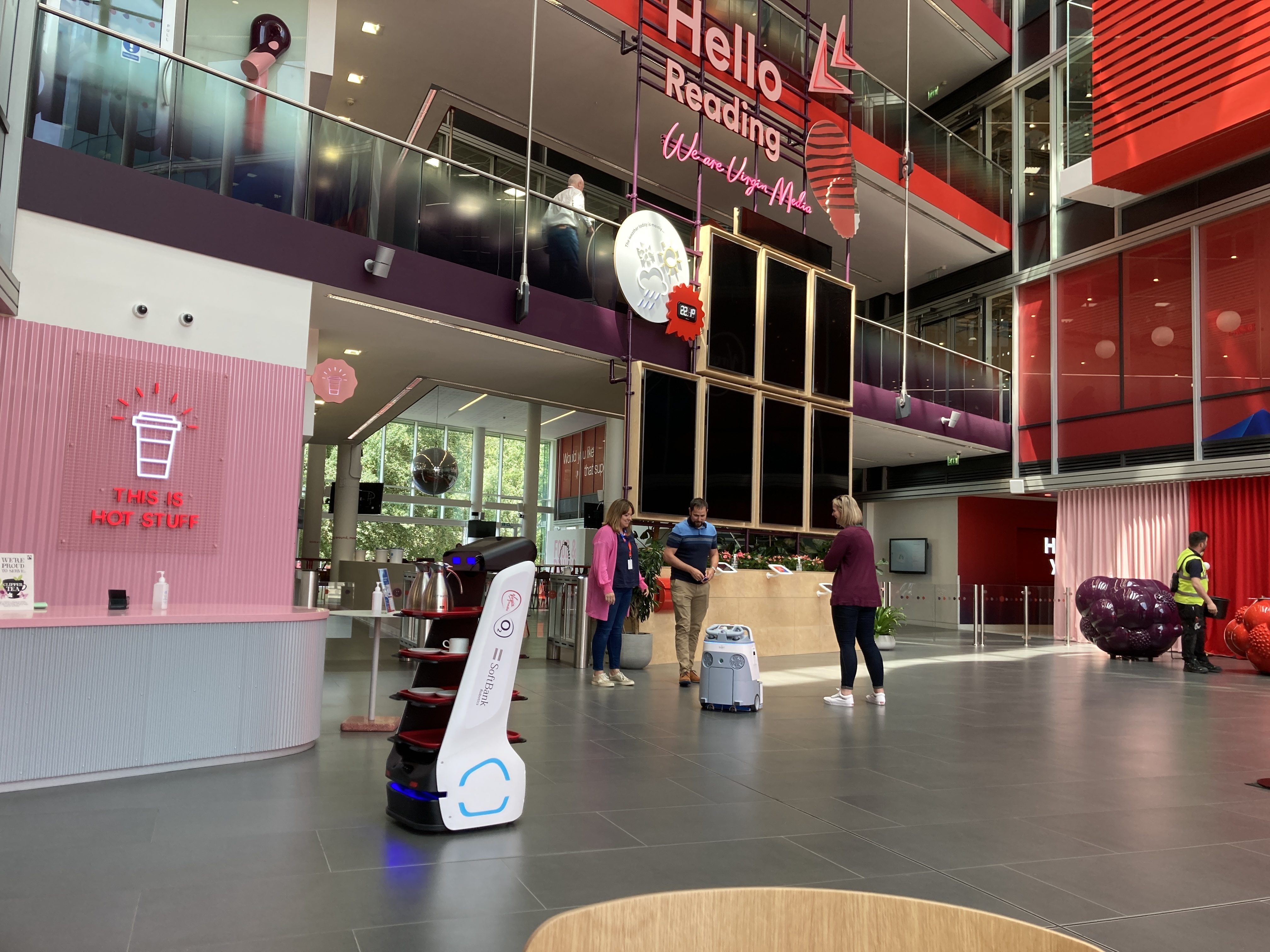 Meet our service robots
Our commercial service robots use advanced AI technology to help janitorial teams to not only clean better, but also focus on more important things. By offloading repetitive, mundane tasks, your team can be more productive and have more time to focus on critical labour needs. Plus, our service robots can improve your business's profitability by delivering higher-quality cleaning, food delivery, reduced turnover and be more adaptable to changing customer requirements.
DELIVER HIGHER-QUALITY CLEANING AND DELIVERY SERVICE.
Our cleaning vacuum robot Whiz ensures a consistent and frequent clean. It delivers a 50% increase in cleaner floors and produces 8x less dust and allergens compared to manual vacuuming.
On the other hand, our tray delivery robot solutions offer a sophisticated experience to customers, allowing kitchen teams to streamline restaurant operations more efficiently.
Expand your business capabilities.
Our service robots offload up to 30% of the average cleaning and service operation, giving your team time to do more. Moreover, some of our robots use Whiz Connect, which gives you access to data to increase efficiency over time.
Save costs.
All of our automated service robots are here to help you reduce your business labour cost, lower overtime costs and are available 24 hours a day, 7 days a week.
Reduce the impact of turnover and absenteeism.
Always offer your clients the best service, regardless of staff shortages. Furthermore, retain your staff by giving them more engaging work to reduce repetitive, injury-inducing tasks.
Win more business as an innovative leader.
Outpace your competition with cutting-edge technology and the ability to adapt to changing market needs quickly. Uniquely deliver measurable proof of cleaning performance.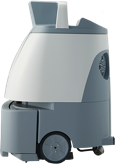 Helpful Resources for the Commercial Cleaning Industry
COVID-19 Commercial Cleaning Resources Hub
As the Coronavirus pandemic continues to evolve, SoftBank Robotics wants to ensure companies tasked with cleaning spaces are supported and well-informed.
View Resource Hub

>
Which Commercial Carpet Cleaning Machines Are Best?
Commercial carpet cleaning is a massive task. Thoroughly cleaning and vacuuming tens of thousands of square feet of carpet is a major demand on commercial...
Read Article

>
The Unique Value of a SaaS Model for Cleaning Technology
From large enterprises to small businesses, organizations are facing unique challenges during these unpredictable times. Bringing employees into the office, even at reduced...
Read Article

>
Ready to explore cleaning automation?
Schedule a call with our team of automation experts to explore what SoftBank Robotics EMEA can do for your organisation.
Keep up with the future, right from your inbox.